As written by my father Jas Desh Singh Sodhi
"Unification Day" in our Family
( 04 June )
Merely with the induction of a new Member viz., my wife Mrs Rekha /Brijesh Sodhi, a great pleasant transformation within the family took place. A routine Birthday of my revered Father, our Head of Family settled in different parts of the country, turned into a 'Unification Day' for the entire Family.
The photograph of this first such occasion was taken by myself on 04 June,1978 i.e., less than a month after our marriage. In fact, this became the 'take-off' date of this very 'Unification Day' !! We were newly married and on her initiative decided to celebrate this Day every year with our parents in Chandigarh with 'Pita Jee and Bijee' as a family 'Unifying Day'.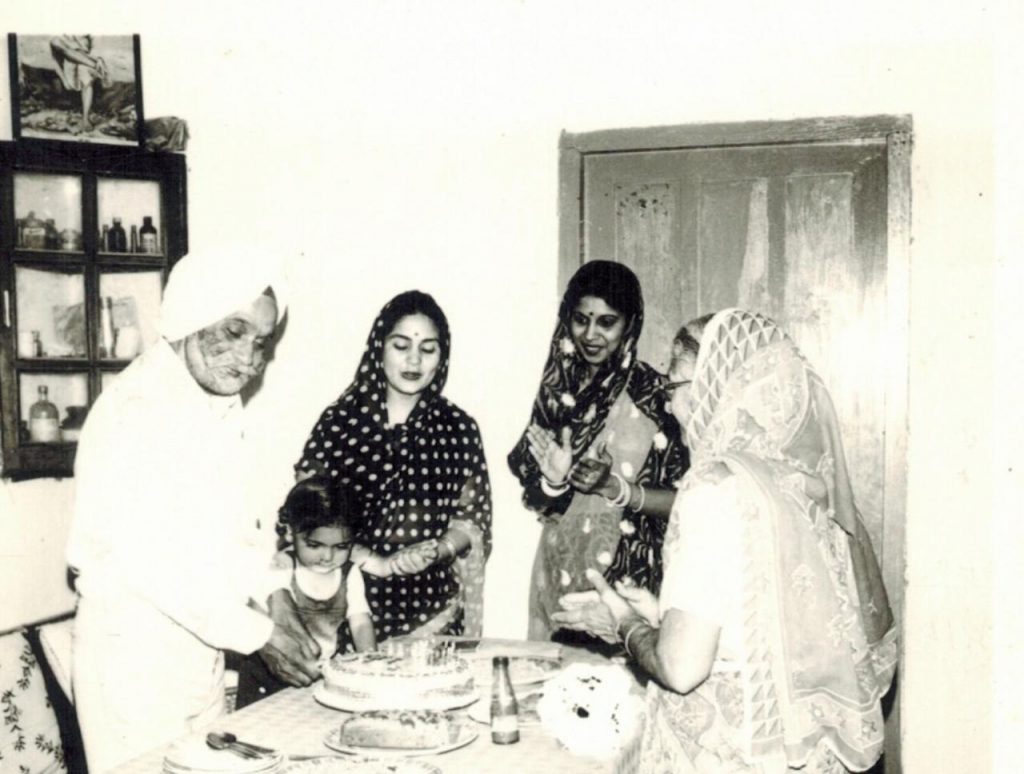 Every year without any exception both of us with children took leave for this day and travelled with the Birthday Cake and sweets from Delhi to Chandigarh. Every year the participation increased and other members of the Family joined. Slowly a number of other families close to the Family also started joining. All this continued for around 15 years till the time both 'Pita and Bijee' shed off their humanly bodies.
Fortunately the Birthday celebrations on this 'Unification Day' continue till date, though in different parts of the world, and looking at the present enthusiasm within His entire Family, comprising of children, grand and great grand children, with the Grace of the Lord of White Hawks – the Almighty – may continue for centuries to come.
By JDS Sodhi.