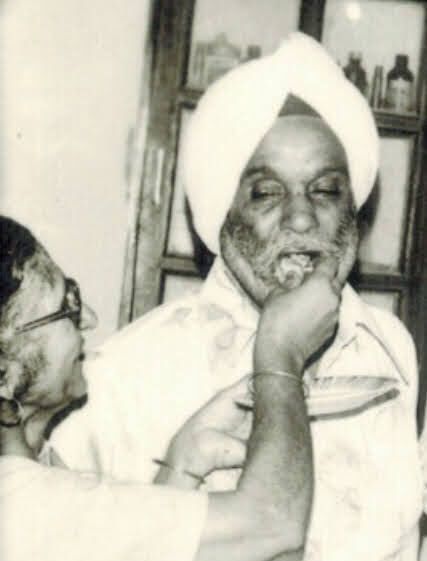 [ A world-renowned and most quoted by top intellectuals, 12th direct Descendent of the 4th Guru Ram Das Jee ]
A Military officer by profession.
Immortals also shed their mortal bodies like others but an Immortal leaves behind such a rich Legacy that not only his coming generations but Humanity at large cherishes and benefits from the Wisdom left by him through his monumental multifaceted Practical and philosophical Works, Writings, etc., which stand testimony to his boundless immortality.
Following are a few of his Authored Monumental Works which are full of boundless Wisdom based on his personal Practical Experiences which have been highly appreciated around the world for the Originality and Contents –
Bhajan Bandagi Da Partap ' (10 Editions)

Punjabi – Original
Hindi. – Translation
English version under the title 'Glory of Meditation' is under print.

Sabhibzadiyan Bare Sapshtikaran
Guru Ans da Itihass & Guru Ram Das Jee Maharaj da Parivar
Bansawali No., 1
Bansawali No., 2
Baba Vasawa Singh Jee Shahid da Hariya Barhiya Bagh – Jallupur Khairah – Distt., Amritsar
Sri Guru Ram Das Jee Maharaj da Vans '
etc., etc.
Contact :-
Sodhi JASH Desh Singh ( Youngest Son )
H – 51 / A, New Delhi – 110017
[email protected]
+91 98181 30441